Paul Bragg
Paul Bragg opened the first health food store in America in 1912. Following personal health struggles which led him to start an extraordinary health crusade. That's how the Bragg story began.
Spreading health throughout the world!
Now, with more than 100 years of heritage, his pioneering spirit lives on in Bragg's philosophy. His most valuable contribution to natural health is without a doubt the iconic Bragg Organic Apple Cider Vinegar with the Mother.
Crippled by TB as a teenager, Bragg developed his own eating, breathing and exercising program. He did this to rebuild his body and become a living example of great health. Above all Paul Bragg was a true pioneer and visionary in the field of natural health. His work has touched the lives of thousand of people of all ages throughout the world.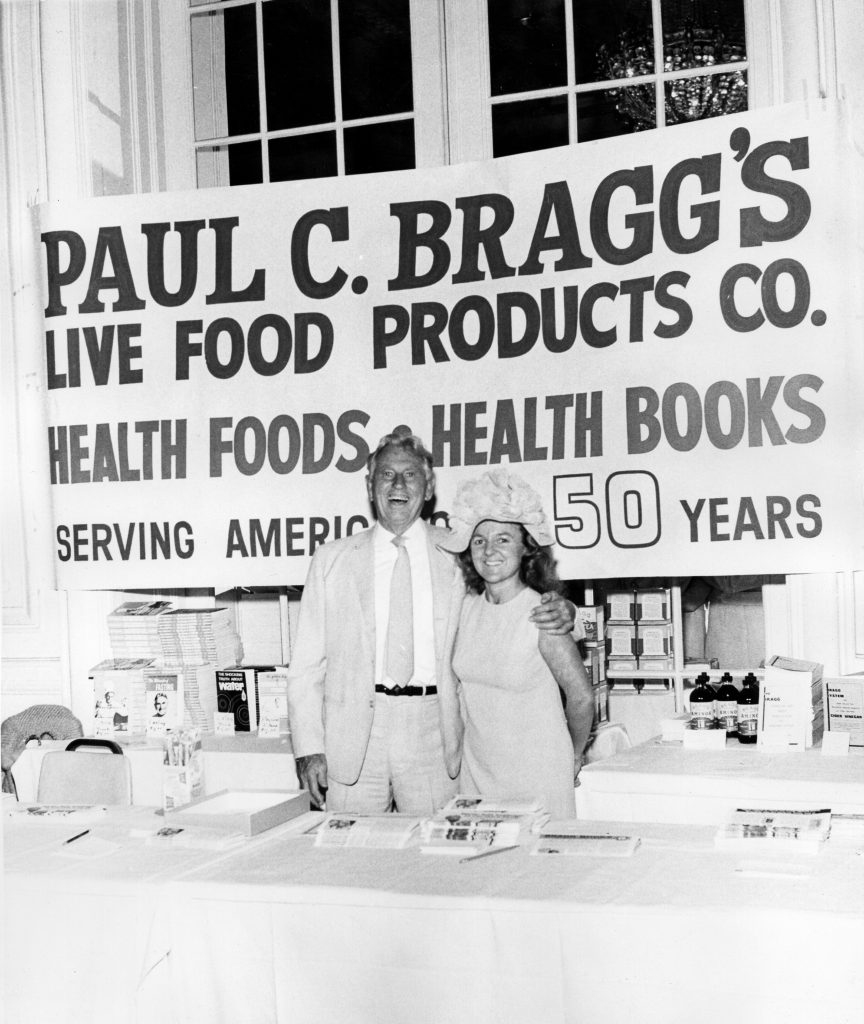 A legend and beloved health crusader, Bragg was the inspiration and personal health and fitness advisor to many. For example, top Olympic Stars learnt from him, including 4-time swimming Gold Medalist Murray Rose and 3-time track Gold Medalist Betty Cuthbert of Australia.
Patrica Bragg
Bragg Live Food Products once produced 365 products, the first vitamins, minerals, health teas, health foods, health candies, skin care etc. "We had one for every day of the year," says Patricia Bragg, Paul's daughter and current CEO of the company.
Patrica continues to sell her favourite products, including: Organic Apple Cider Vinegar, Organic Mixed herbs and spice sprinkle, Liquid Aminos and many more.
Most importantly, Patrica Bragg spreads the word of good health and nutrition through the Bragg Live Foods company, as well as her 10 best-selling self-help books. As a result, Patricia has won international fame of her own in this field. She conducts Health and Fitness Seminars for Women/ Men/ Youth and Church Groups in the USA and beyond. Above all, Patrica promotes Bragg's "How-To, Self-Health" Books on Radio and Television Talk Shows.
Bragg's Legacy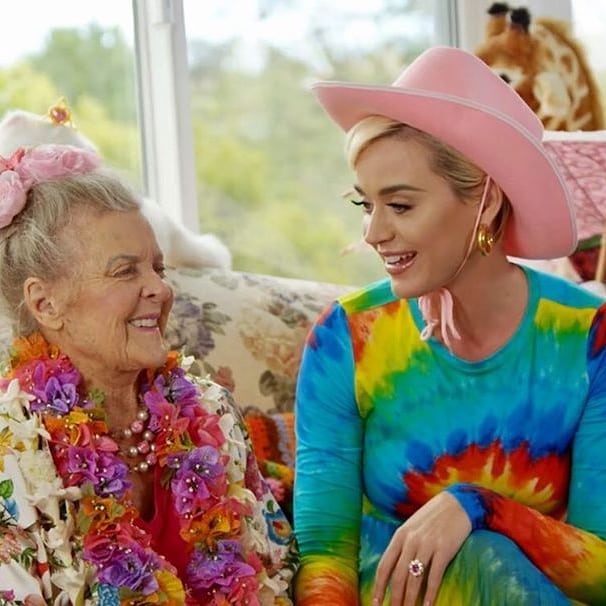 Bragg recently turned 90 years young and announced that singer Katie Perry and actor Orlando Bloom have become co-owners of the Bragg company and will carry on Paul & Patricia's legacy.
Read Patricia's letter to you here: https://bragg.com/patricia-letter.html
Watch the Bragg Legacy video here
Bragg in the United Kingdom
The Bragg Story Continues through the beating heart of health enthusiasts throughout the world!
Bragg products, and in particular the iconic organic apple cider vinger, are as popular as ever and loved by celebrities such as Katy Perry, Miranda Kerr, Kourtney Kardashian and Victoria Beckham; to name but a few.
Omnivita Ltd is the sole UK importer and distributor of Bragg Live Foods.
Follow us on our UK-dedicated social media channels: @BraggUK
Or shop on our official website: www.omninatural.co.uk