Inspired by the Wimbledon Tennis and the beautiful English strawberries which are now in season, we've created a strawberry ACV drink that is refreshing and tangy!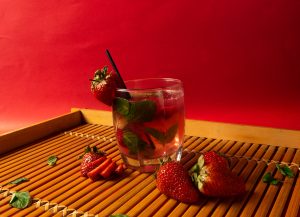 INGREDIENTS:
6 ripe strawberries
> 1-2tbsp Bragg Apple Cider Vinegar & Honey Blend
> Juice of half a lemon
> Ice
> Sparkling water
> Strawberries, basil, and/or mint for garnish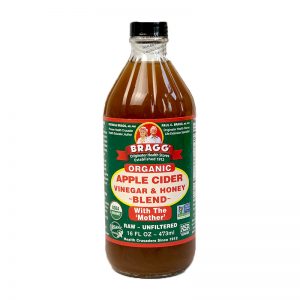 In a glass, muddle berries. It is best to use ripe and fragrant berries while they are in season!
Stir in Bragg ACV & Honey blend and lemon juice.
Fill with ice and top with sparkling water.
Garnish with strawberries, basil, and/or mint – Cheers!
Tags:
acv
,
acv drink
,
Bragg ACV
,
bragg apple cider vinegar recipe
You may also like this