An easy, delicious, and nutritious Vegan "parmesan" recipe that goes well on pizzas, pasta, avo toast and more! It's a great dairy-free, low fat alternative to parmesan and also rich in B vitamins and protein. Make a batch and use it for up to 4 weeks!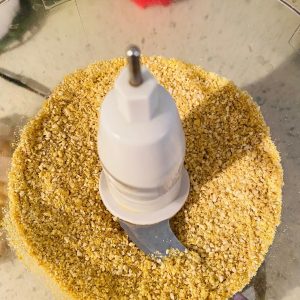 4 Simple Ingredients:
3/4 cup raw cashews
3 Tbsp Bragg nutritional yeast?
3/4 tsp sea salt
1/4 tsp garlic powder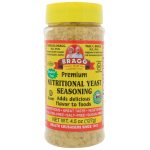 Instructions: Add all ingredients to a food processor and pulse until a fine meal is achieved (pulsing avoids the cashews turning into butter!).
Store in the refrigerator to keep fresh. Lasts up to 4 weeks.
Tags:
bragg nooch
,
bragg nutritional yeast
,
nooch
,
nutritional yeast
,
vegan
,
vegan recipe
You may also like this